We love trees and are passionate about being arborists. Northland's landscape is dominated by trees and we do all we can to keep it that way!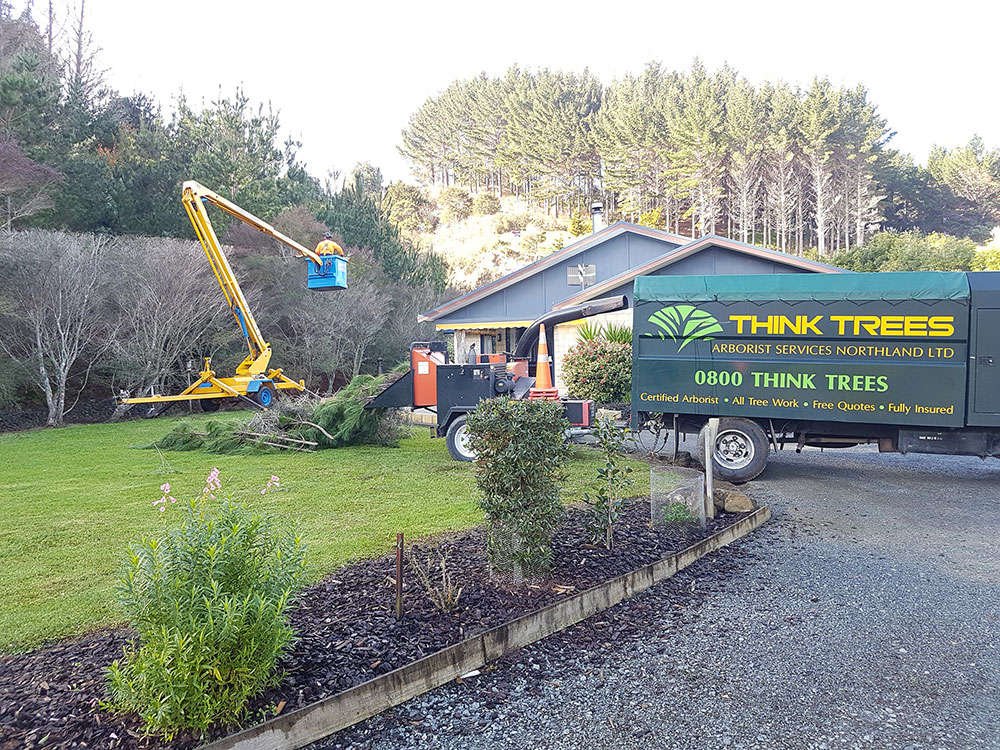 Our mission
To provide Northland with a friendly and professional extensive tree management arboricultural service. We place a strong emphasis on conserving, preserving and promoting the true value of trees and their importance for our planet.
At Think Trees, we believe in caring for your existing trees without having to remove them. A well-managed tree is a healthy, beautiful tree and can last many years. We have the expertise to advise you on preserving your beautiful trees in a way that suits you and the environment around you.
Owner-operator, Scott Burgess heads a small team of fully qualified and experienced professionals who use all the latest, safest and environmental friendly equipment currently available.
Sustainable practice
Think Trees offer arborist services with an environmental conscience and we believe strongly in sustainability. Therefore, we use environmental practices and products wherever possible, such as Bioplus, which is an environmentally friendly chain oil. This product breaks down on contact with the soil, causing no contamination to soil or waterways.
We are the arborists Northland families can count on to ensure all trees around their home are maintained correctly and safely.
Think Trees are the arborists Northland orchards trust to ensure their valuable investment is well maintained and healthy.
To find out how we can help you with your tree solution, contact our friendly team today!
Save