When you have a problem tree, tree removal services seem like an obvious answer.  In many cases, Think Trees can come up with other solutions which will mean your tree can stay where it is.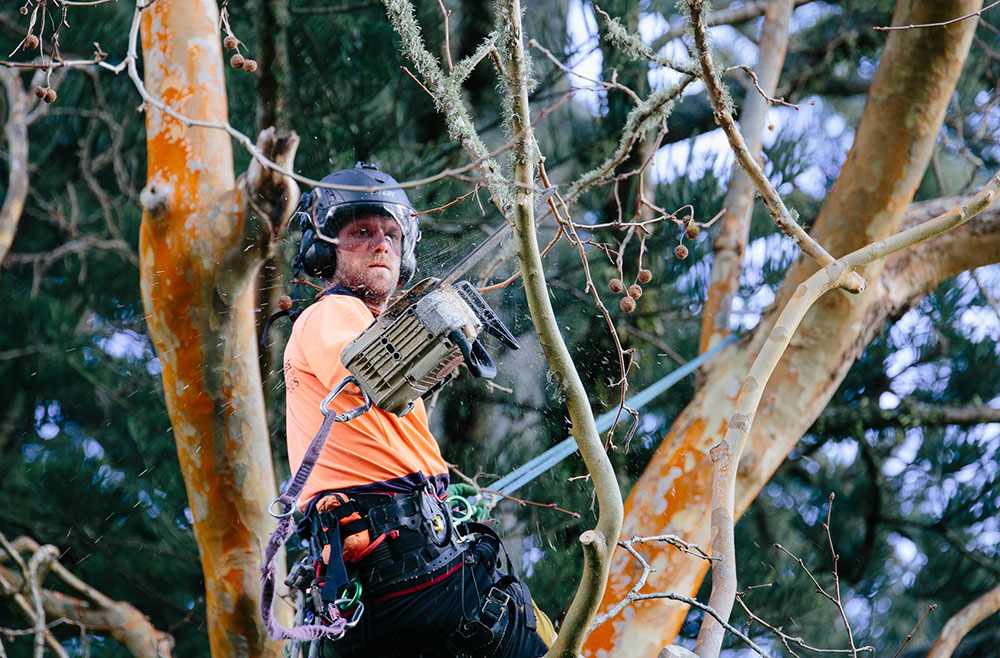 Sometimes, however, tree removal service is required. We get a lot of stormy weather in Northland, and when a tree is damaged it can pose a threat to people and property. Trees can also get too big for their position or they may need to be removed for construction purposes.  If you have need a tree ** solution, call Think Trees. We will quickly assess whether the tree needs to come out or whether we can make it safe with pruning.
Remember: Tree removal is a potentially dangerous task and should be left to the professionals.
Think Trees are fully trained and qualified arborists and know how to go about tree removal safely. We have the expertise, knowledge and all the right safety equipment to remove your tree in the safest and less disruptive way possible.
Our tree removal services include
Rigging
Crane work
Felling
Stump grinding
We also have a 9-inch Bearcat chipper which can deal to anything 9 inches in diameter or less, so we can clean up afterwards. Need firewood? What can't be mulched can be rung up for firewood and left if you would like, or removed completely. The choice is yours, and we make it easy!
For more information or to talk to us about how we can help you with tree removal, contact our friendly team today.
Save
Save