One of the reasons we love Northland is its wonderful climate for growing things – the Northland landscape is a wonderful place for trees to thrive.
When your trees are your livelihood, you need to be sure they're in safe hands. Think Trees enjoy the challenge commercial tree pruning provides, and we have the expertise to maintain your trees correctly. Think Trees will work with you to ensure your investment is expertly cared for.
Commercial fruit tree pruning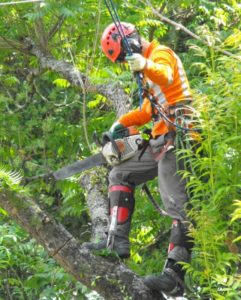 From avocados to peaches, every different type of fruit tree has a different set of maintenance requirements. Let us be a part of your orchard management plan – using the correct pruning technique specific to your fruit trees, we'll help you ensure your trees are pruned to the right shape to ensure productivity, branch strength, accessibility and easy pest management control.
Our commercial tree pruning service covers the following:
Formative pruning – to ensure your new fruit trees have the best start for a bumper crop
Thinning
Dead wooding
Shelterbelt reduction
When you need commercial tree pruning specialists, call the friendly team at Think Trees today. We'll help you grow your investment.
Save