For our residential customers,  stump grinding may be a suitable and cost-effective solution for unwanted stumps on your property.
It's important to note that removing a stump means something very different than grinding the stump.  Stump removal involves not only the stump but also the roots attached to it and you will need a bobcat or other heavy-duty piece of equipment for that.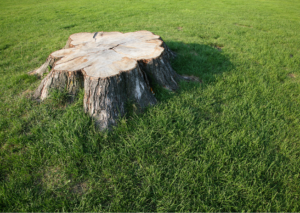 We have the tools for the job.
Stump grinding is shaving the visible remains of the tree trunk below ground level to enable a new garden or lawn to be laid out.  With a stump grinder like the one pictured below, we will grind the remaining stump until it's gone.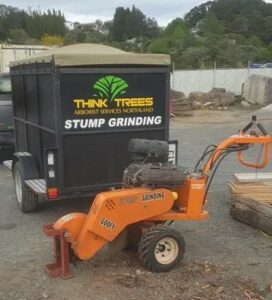 To request a quote, or if you have any questions about our stump grinding service, ask our friendly team today!